Goblintown Derivatives Have Taken Over OpenSea's Volume Chart
June 14, 2022 in
he Goblintown NFT project has been a breath of fresh, irreverent air to a community weighed down from the effects of a deepening crypto bear market. Amidst tense and often joyless debates on the roles that utility and roadmaps can or should play in NFT projects, Goblintown has swung into the mix with an acerbically playful wink. "No roadmap. No utility. No Discord. CC0," states the project's website, the address of which ends in ".wtf."
Plus, the NFTs themselves are a bunch of silly disheveled goblins that so resemble the aesthetic of Beavis and Butthead that people are (rather wildly) speculating the show's creator played a role in the project. What's not to love?
Although some community members, including Beeple, see Goblintown as a "low effort pump and dump" project, others view it as an inspiration. Goblintown derivative projects have started to light up OpenSea's volume chart. In fact, on June 2, Goblintown and its derivatives accounted for 43.7 percent of total trades on OpenSea, and 32 percent of the total ETH volume.
With the Goblintown floor now sitting at 6.5 ETH, most of us can't afford to buy into the project. So derivatives may be the next best thing. To be clear this is not financial advice — never spend more than you're willing to lose. But if you're dead-set on owning a Goblin, there's a plethora of options out there.
We've compiled a list of the five most popular Goblintown derivative projects current topping the OpenSea charts.
Goblin Grlz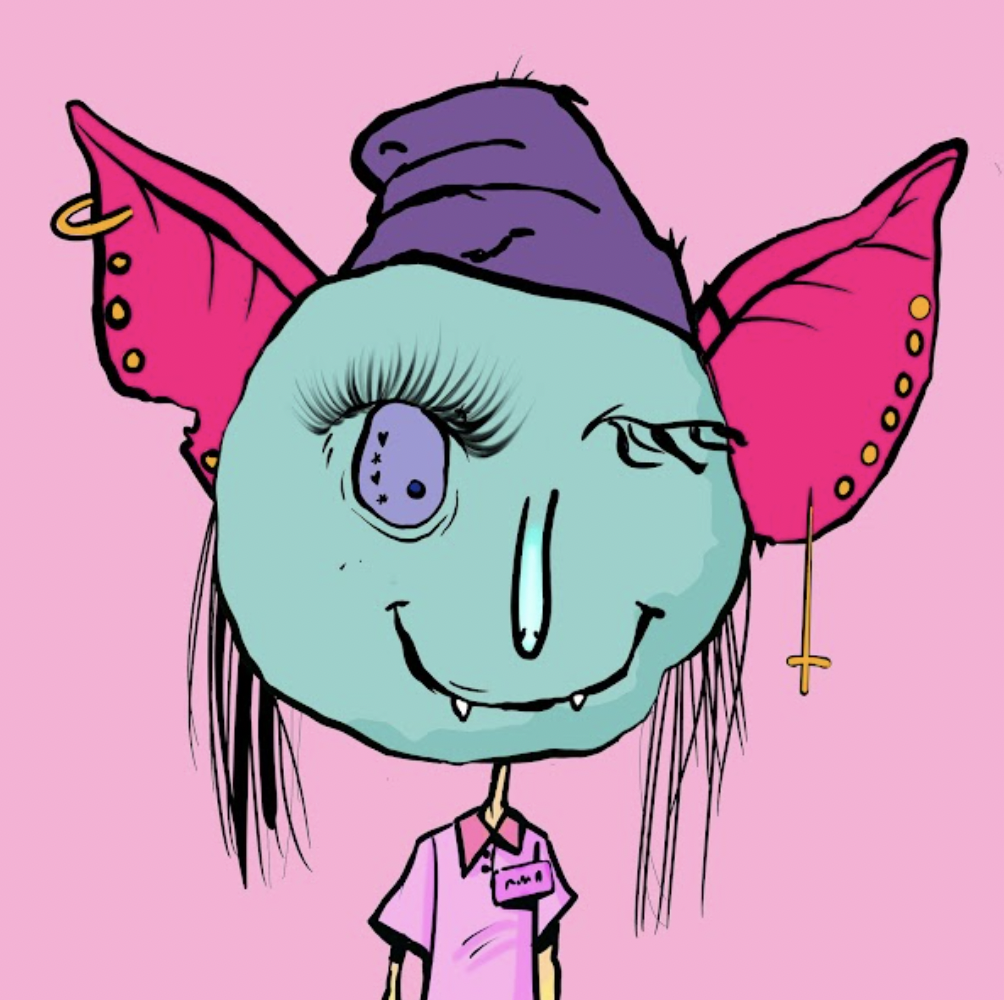 With a tagline on OpenSea that says, "wtf ur goblin needs a gf," you just know the edginess is strong with this project. Founded by an individual who goes by the Web3 pseudonym Jen, Goblin Grlz does what it says on the tin — gives you NFTs of goblin ladies done up in a variety of cool outfits and accessories. There are a total of 5,000 Goblin Grlz NFTs whose floor price currently sits at 0.06 ETH. The project has a total trading volume of 2,400 ETH.
The great part about this project is that 15 percent of initial NFT sales will be donated to Girls Who Code and 50 percent of secondary sales will go toward causes that support women and non-binary artists in the NFT space.
Goblin Grlz is upfront about what they're doing, admitting they're in no way affiliated with Goblintown but that they "love em and wanted to help them out." You go, goblin girl (yes, we had to).
hobotown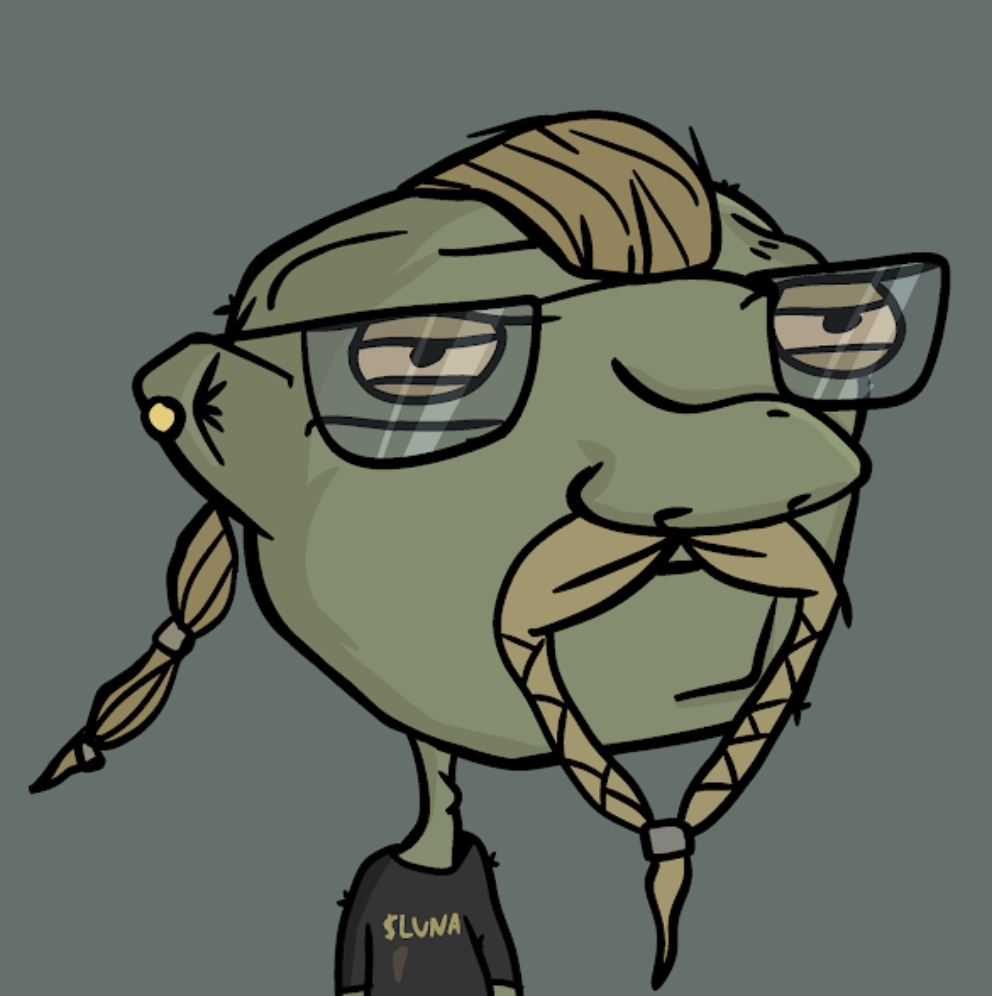 Like each of the NFT projects featured here, hobotown is odd. If you thought Goblintown's website was a bit opaque, hobotown.wtf blows that out of the water, featuring a single interactive barrel fire animation on its homepage below links to various marketplaces and their Twitter feed. Coming in at number five on OpenSea's top volume list over the last 24 hours, not much information exists on the project other than what's written on its marketplace page, which reads, "6,900 hobos on that …errrthereum blokchayn a-takin' bak what thay …err goblins done took frawum us." It appears that hobotown is holding a hobo-grudge against Goblintown for some reason.
A total of 6,900 NFTs are available for sale at a floor price of 0.08 ETH and the project has done a total of 862 ETH in trading volume. There are 3,500 current owners of a hobotown NFT, which feature a variety of different outfit, hairstyle, and, uh, hygiene characteristics.
baby goblinz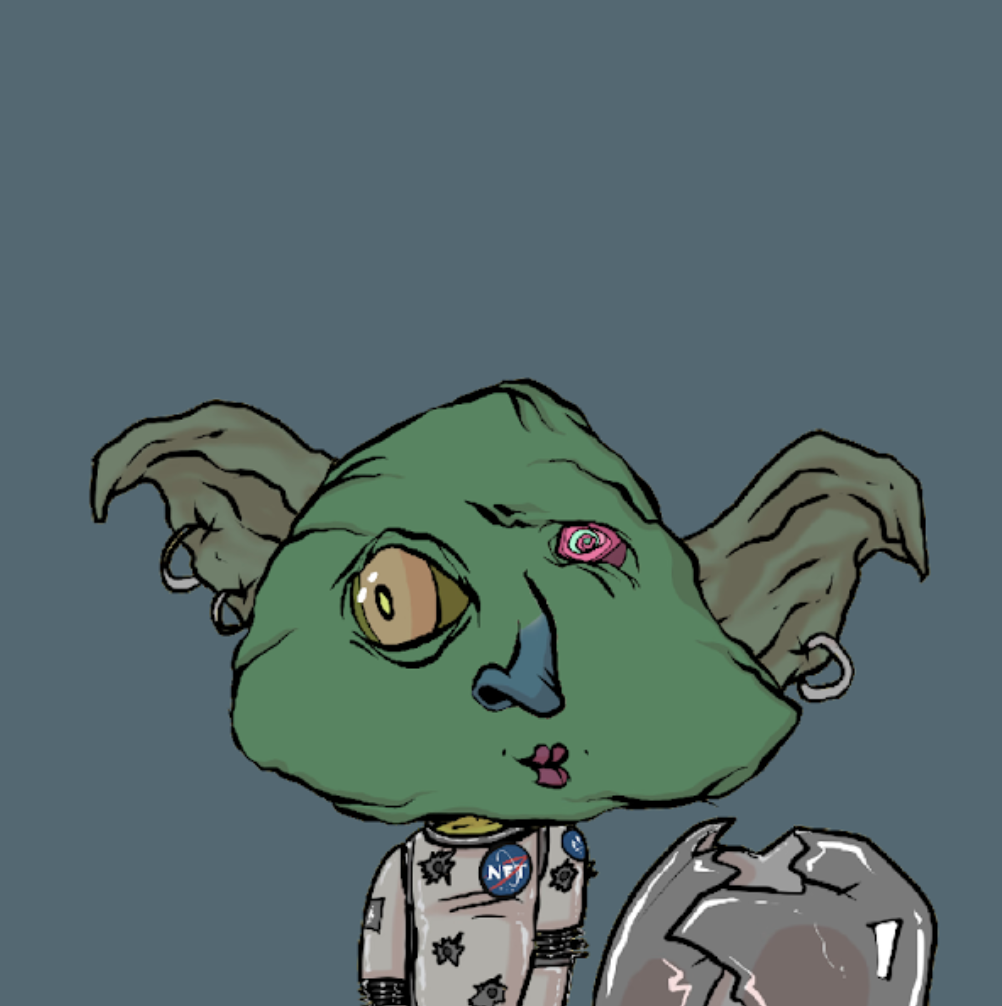 That's right. They're goblins — but they're babies. Yes, Goblintown derivatives have now gone full Hollywood sequel. With a total trading volume of 841 ETH and a floor price of 0.02 ETH, the project features a total of 5,000 baby goblin NFTs that are an amalgamation of various eye types, head shapes, body sizes, and weaponry (because being a baby goblin ain't easy).
Dwarftown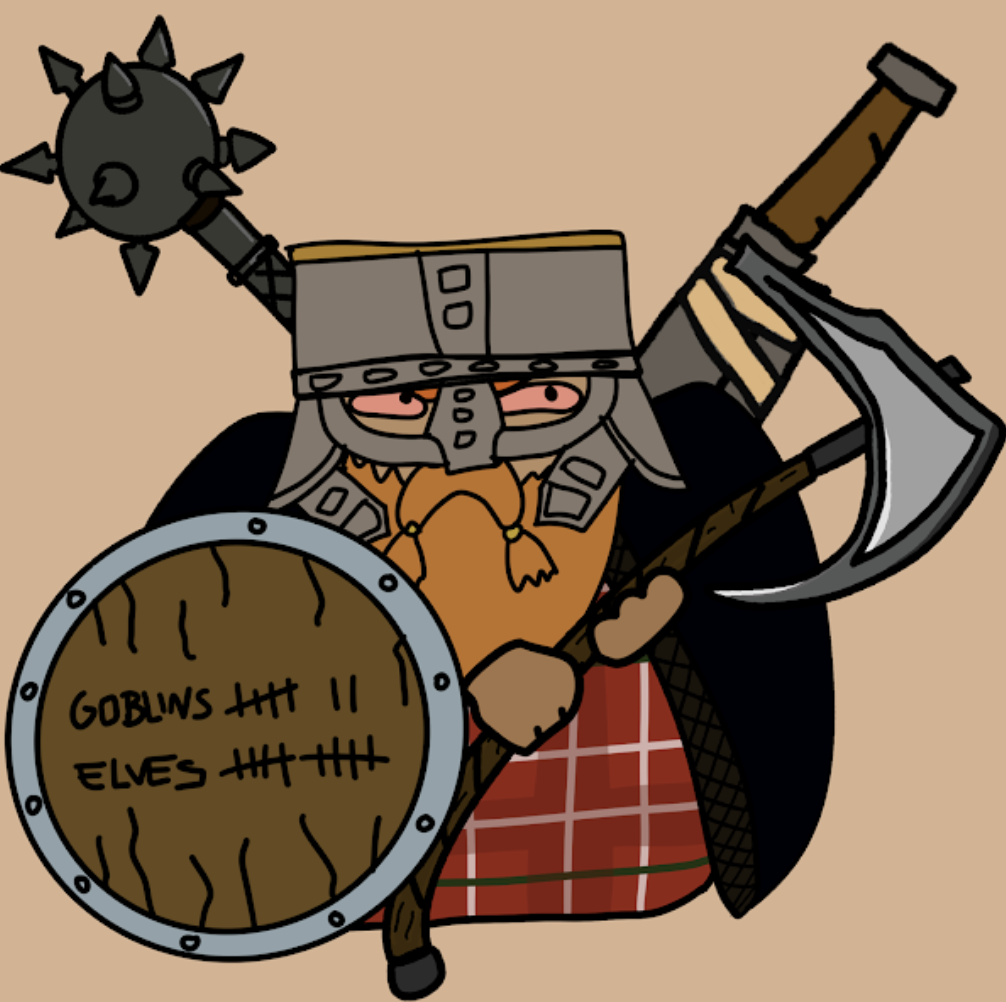 And now for a variation on the theme. dwarftown is an NFT collection of (get ready for it) tough-looking battle-ready dwarves that has done a total trading volume of 219 ETH and currently ranks at number 17 on OpenSea's volume chart for the last 24 hours.
The NFTs themselves are wonderfully silly and look like something the animators at South Park would draw if they decided to make an episode based on The Lord of the Rings, equipped with varying arrays of hammers, maces, swords, axes and shields.
zombiestown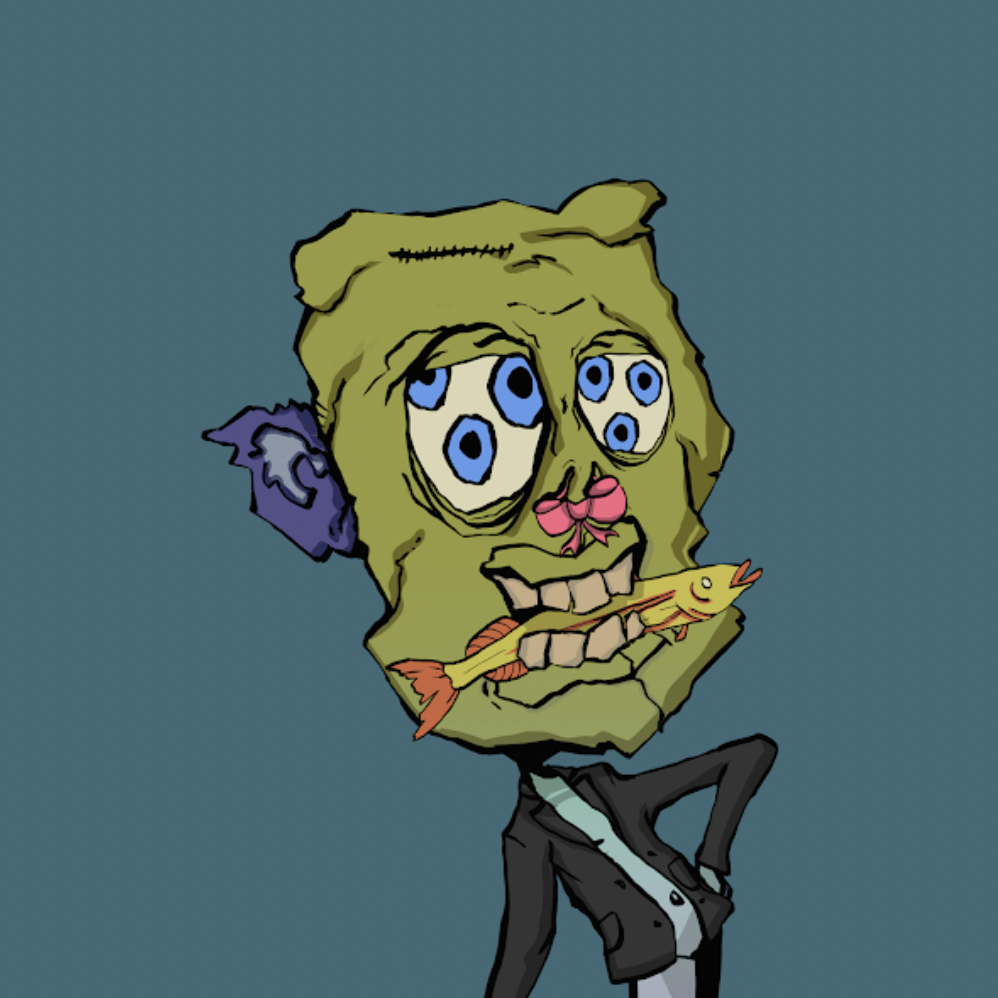 zombiestown is a collection of 7,777 zombie NFTs who, according to the project's website, have "risen from the damned lands to support the goblin hordes in a great metawar with the ancient races of Kharis, the filthy Elves." Visually distinct from the other Goblintown derivatives, these NFTs feature a range of characteristics ranging from a variety of skull and head types to different mouth coverings and even a slew of random objects embedded in the zombie's face. We'd have been disappointed if that wasn't a thing.
Zombiestown has a total trading volume of 828 ETH and ranks at number 31 on OpenSea's 24-hour trading volume chart, featuring a floor price of 0.035 ETH. This particular project does have a Discord, however, distinguishing itself somewhat from the other projects on this list, so go and plan your collective attack on those pesky Elves.